Linen Management In Omaha, Nebraska, Des Moines, Iowa, and Surrounding Areas.
Spin Linen is a leading linen management company servicing the healthcare and hospitality industries from Omaha, Nebraska to Des Moines, Iowa, and the surrounding areas. We handle everything! From inventory management, pick-up, cleaning, and on-time delivery ensure your staff, patients, and customers have what they need. You can trust us as your partner for all your linen service needs.
Spin Customers Say It Best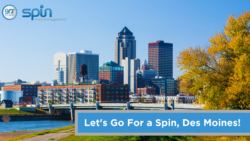 Feeling stuck with your current linen provider? Wishing you had more of a connection or feeling supported by your provider? Look no further than your local ...
Read More

→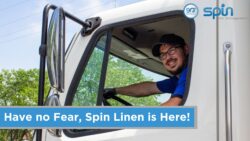 There are plenty of things that can be considered your worst nightmare: getting stuck in an elevator, deleting hours worth of work, or coming face to ...
Read More

→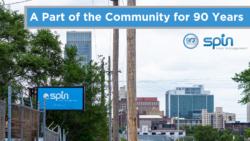 Putting a Spin on Community A business doesn't stay around for 90 years by keeping to themselves. At Spin Linen we're in the business of providing ...
Read More

→
The Inventory Integrity Promise

It can clean a mess, wipe down a spill, or keep your customers dignified during dinner. Your linen has a BIG role in your business. When its not there when you need it, or you have way too much, that's a problem. With Spin Linen Management, we maintain your linen inventory so you don't have to and you never run out - that's our inventory integrity promise.