Healthcare Linen Rental & Medical Laundry Services
Industry-Leading Experience
Spin Linen is renowned for industry-leading certifications, strict adherence to quality measures and unique healthcare product lines that appeal to the aesthetic of your healthcare facility. Our fully managed healthcare linen services will enhance your patients' experience with crisp linens and sheets, fluffy towels, and high-end scrubs. After all, it's often the small details that can significantly enhance the quality of inpatient care.
Linen Services for all Healthcare Facilities
Controlling costs is crucial for healthcare facilities. At Spin Care, we understand the need to manage your linens in a way that optimizes expenses. Patient volumes and linen needs often fluctuate, and our flexible linen management services align your inventory to match changing demands. With Spin Care as your partner, you can count on paying only for the linen inventory that your medical facility truly requires. 
Spin Care Healthcare Linen Services are trusted by many in the medical community:
Hospitals & Ambulatory Care

Surgical Centers

Physical Therapy

Independent Care & Assisted Living Facilities

Plastic & Cosmetic Surgery Centers

Private Practice Clinics

Urgent Care Clinics
Professional Healthcare Linen Services
Experience customized services to match your facility's unique requirements, our dedicated team is ready to deliver solutions tailored to you. Need pressed scrubs? Specialty plush towels that no other healthcare facility has? We make it happen. With Spin Care, you get linen solutions that set your facility apart. We adapt our processes to fit your specific needs, ensuring your linens support your facility's unique identity.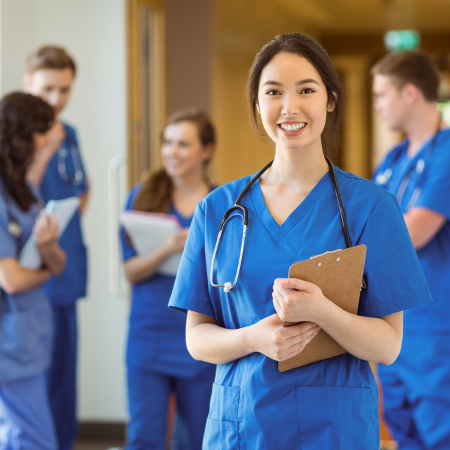 Scrubs
Never run short on fresh scrubs again. Our scrub rental program reliably keeps your medical staff stocked. We handle the entire process - from weekly pickups to expert cleaning to prompt delivery. With Spin Care's scrub rental service, your staff gets their clean, ready-to-wear scrubs they need, when they need them.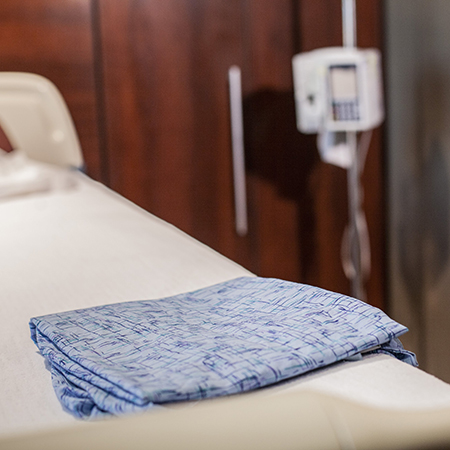 Patient Gowns
Providing the best care for your patients is our top concern at Spin Care, that's why we offer a wide selection of patient gowns designed for your facility's specific needs. Choose from a variety of options including front or back opening, full length or shorter gowns, and snap or tie closures. With our broad range of gown styles, you can outfit your facility with gowns tailored for your patients' needs.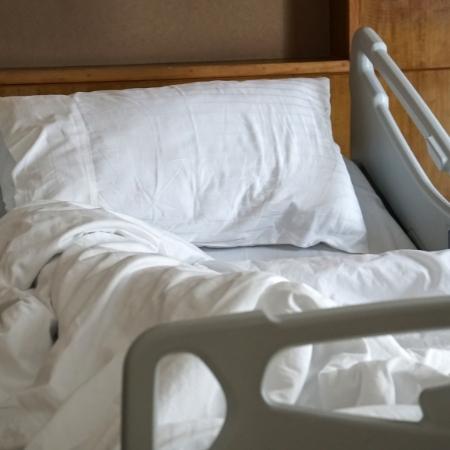 Hospital Bed Linens
We handle all of your hospital linen needs in a full-service approach that fully integrates into your facility. Say goodbye to rough and uncomfortable hospital sheets. We specialize in patient care alongside your team, ensuring top-quality linens. The Spin Care team understands the challenges and expectations you are under, and we are dedicated to meeting and exceeding those demands.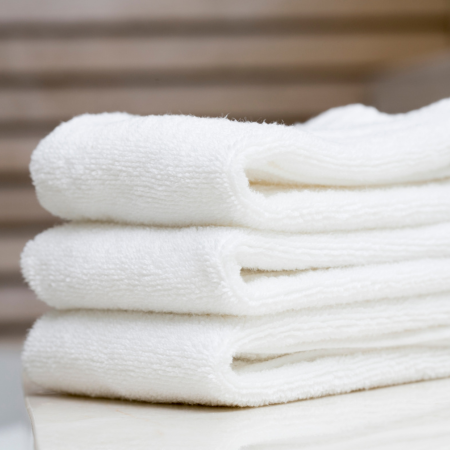 Towels
Towels are a healthcare facility essential, and at Spin Care we make sure they're ready when you need them. We follow strict industry compliance, laundering your towels to a hygienically clean state for your next use. We'll handle the towel logistics so you can focus on patient care.
As one of only two HLAC-certified linen facilities in Nebraska and the only one that specializes in rental, we take healthcare linen processing very seriously.
Spin linens and uniforms are prepared, washed, sanitized, packaged, distributed, and thoroughly documented according to HLAC standards, which helps hospitals and healthcare facilities reduce cross-contamination and increase patient safety.
See How Spin Can Help You "Stay Clean"
"We have worked with Spin since 2012 and the staff has always been very adaptable to changing needs.  They make sure that the inventory is managed well and always respond quickly when we need something right away.  They make sure that we are adjusting for our busy seasons and re-adjusting when items are not needed. They have been a great partner to work with."
-Jim Kontras, Lincoln Surgical Hospital
"We feel confident in recommending Spin Linen as a leading provider of surgical scrubs in the Metro area. Their product knowledge and attention to detail are important aspects and have resulted in our long-term relationship with Spin for all our surgical scrub needs. Spin is known to us for their reliability, professionalism, and ease of work-ability."
-Leslie Voight, Administrator, Bergan Mercy Surgery Center
Memberships & Affiliations