Your Solution for Hotel Linen Management
The Spin Stay team offers a convenient solution for hotels and boutique hotels in the greater Omaha, NE, and Des Moines, IA areas to outsource their linen management through a single source. Our reputation is built on providing linen management services that assist our clients in the hospitality industry in enhancing guest satisfaction and efficiently controlling their operational expenses. 
At Spin Linen, we manage all aspects of labor, processing, inventory management, product deliveries, and new inventory purchases. We'll take the hassle off your hands, offering you a tailored and comprehensive hotel linen rental solution. With us handling your linen needs, you can dedicate your attention to delivering the exceptional service you're known for and personalizing each guest's experience. 
Trusted locally since 1932, we possess a deep understanding of the hotel industry and recognize the dedicated efforts you invest in meeting customer expectations. That's why our hotel linen management program is designed to elevate your hotel above the competition.
Hospitality Linen Planning Done Right
Regardless of the style and character of your hotel - whether it's elegant, trendy, bold, or adventurous - Spin provides customized branded linen amenities tailored to your establishment. Spin has the capability to source unique, high-quality linens and bedding specifically designed for your needs. These offerings not only enhance guest satisfaction but also distinguish your hotel as a destination of choice. 
With our inventory integrity promise, we promise that we will be there when you need us, we will never overstock, and we will have straightforward pricing. We assure you that you will get the service you deserve, and that's why we have been the trusted & local linen provider since 1932.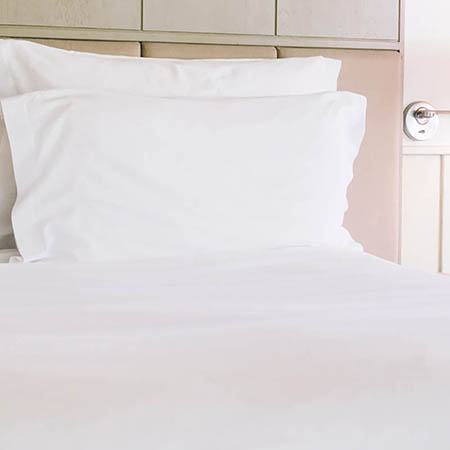 Sheets & Pillowcases
Sheets and pillowcases are a staple of any hotel linen program and it's the first thing guests will notice when they walk into the room. Let us help you set the tone for your guests' experience with soft, clean, and pressed sheets and pillowcases.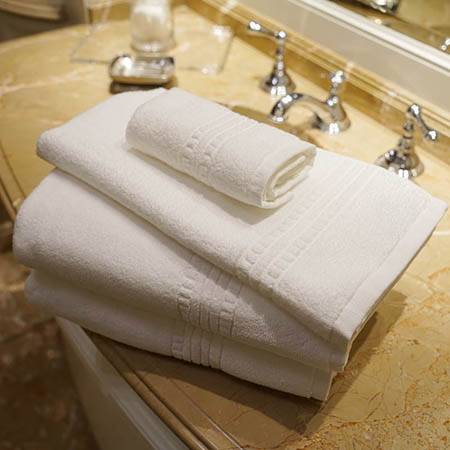 Towels
Every guest anticipates having pristine, freshly laundered towels during their stay. It's essential to provide high-quality towels to every room, spa, pool, or fitness center. Our Spin Stay experts take meticulous care in handling, washing, and preparing towels to ensure they are always readily available for your next guest's needs.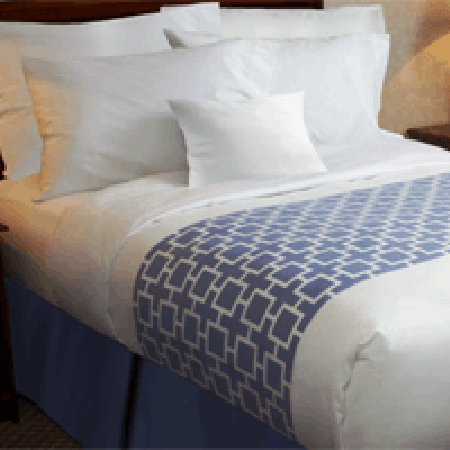 Decorative Top Sheets
With Spin's hotel linen management service, you have the option to select from a range of decorative top sheets that will set your hotel rooms apart from the rest. Give guests the feeling of luxury and relaxation with linens that surpass the ordinary.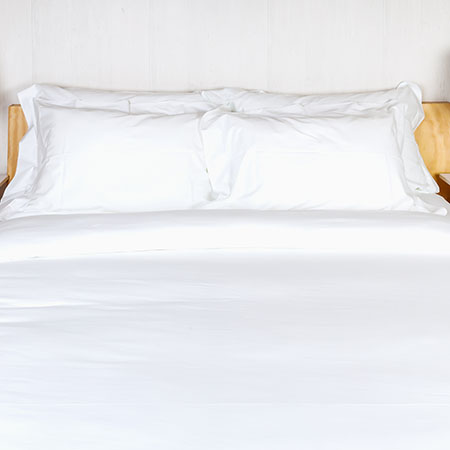 Duvet Covers
Our high-quality blend duvet covers serve as protective layers for your comforters, safeguarding them from dirt and germs. The duvet covers can easily be replaced and interchanged, ensuring that each new guest enjoys crisp and fresh bedding.
Spin Linen: Your Local Hospitality Linen Program Provider of Choice.
Contact us to learn more and let our experienced team help your business thrive!
Memberships & Affiliations