Kitchen and Bar Towel Rental Programs
Opening a restaurant smoothly takes proper planning and prep. With Spin Linen, your team stays equipped with fresh towels to sanitize surfaces and utensils. Our professional laundry service delivers new towels on a regular basis, helping you maintain your restaurant's cleanliness. Trust Spin to provide the quality linens you need to prepare your restaurant for success each day. 
Save Money with a Towel Rental Program
Opting for our kitchen and bar towel rental program saves you time and money. We provide fresh towel sets with every delivery so you don't have to constantly replace them on your own. With Spin Linen's rental program, our Spin Dine experts manage the laundry and deliveries, so you can dedicate your time to the areas that matter most to your business.
Kitchen and Bar Towels 
At Spin Linen, we understand the pivotal role of kitchen and bar towels in the food and beverage industry. Our durable cotton bar towels are built to withstand the demanding use, and are always delivered back in pristine condition. 
Customers prioritize a safe and clean environment before they even look at the menu. Our fresh towels not only contribute to a clean dining experience, but also a safe and clean cooking environment. Your chefs will perform at their best when your kitchen is at its cleanest. 
Microfiber
Unlike traditional towels often found in restaurants, our microfiber towels provide exceptional cleaning performance. These specialized fibers not only capture germs and bacteria, but also swiftly absorb liquids, aiding in the quick cleanup of spills.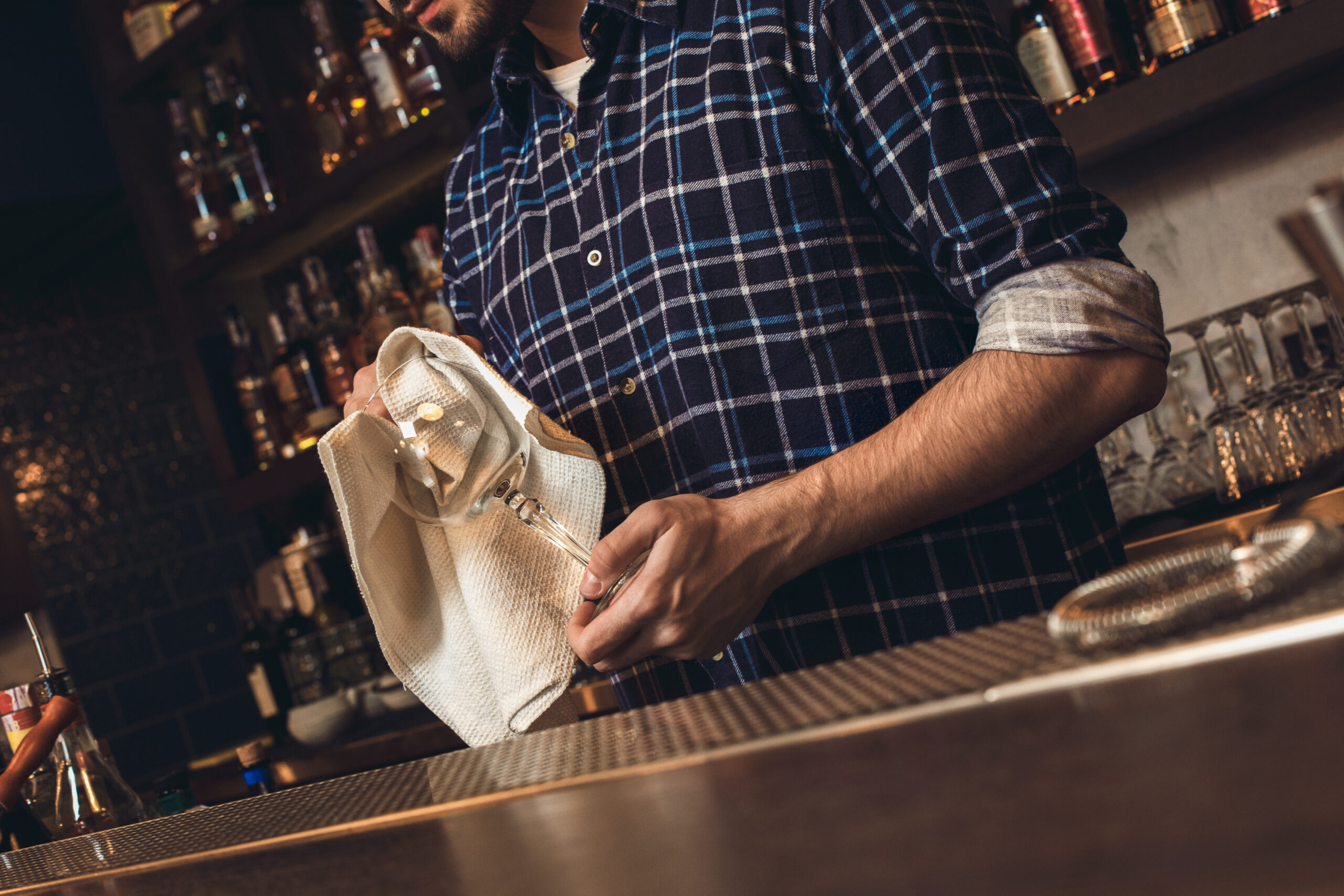 Take Our Towels for a Spin
Spin Linen's kitchen and bar towel rental program ensures a thoroughly cleaned kitchen and guest areas. Contact us today to get started and experience the Spin difference! Your chefs, kitchen staff, and customers will appreciate it!