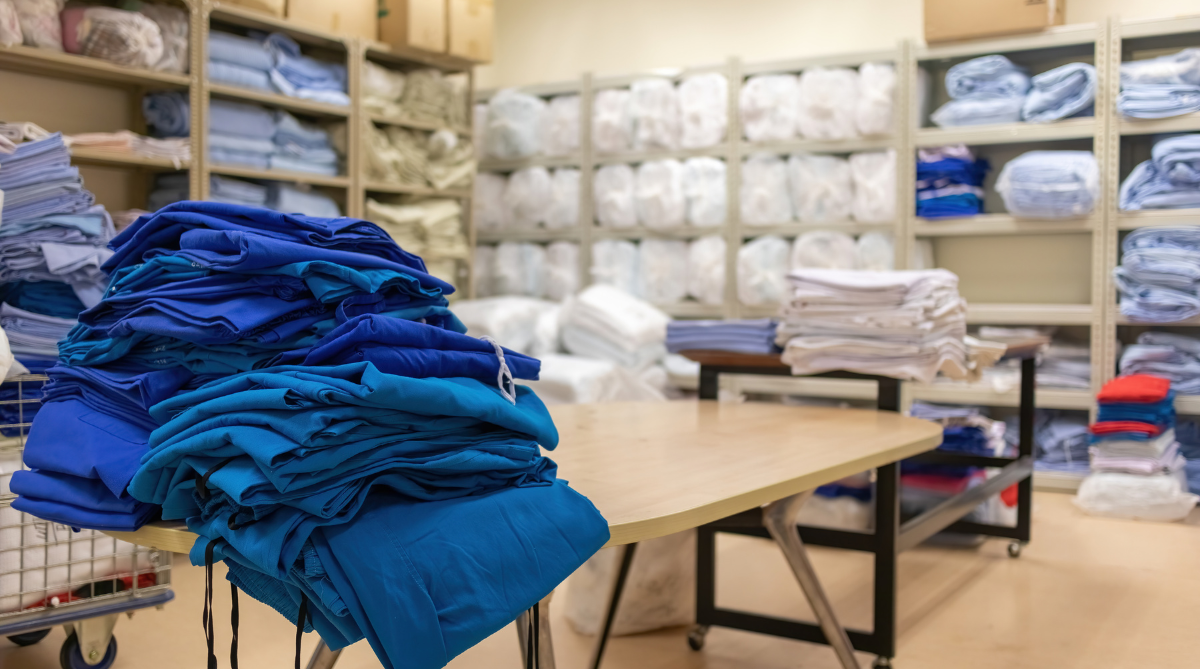 Healthcare Linen Rentals and Management for Des Moines Area Businesses
Spin Linen has taken over the Iowa State Capitol!
We've been in the business since 1932, and have been serving the Des Moines area for the last three years. We are locally loved and trusted to provide linen programs for restaurants, hospitality, and healthcare facilities and handle all the dirty laundry! From inventory management, pick up, cleaning, and on-time delivery, we've got your business taken care of.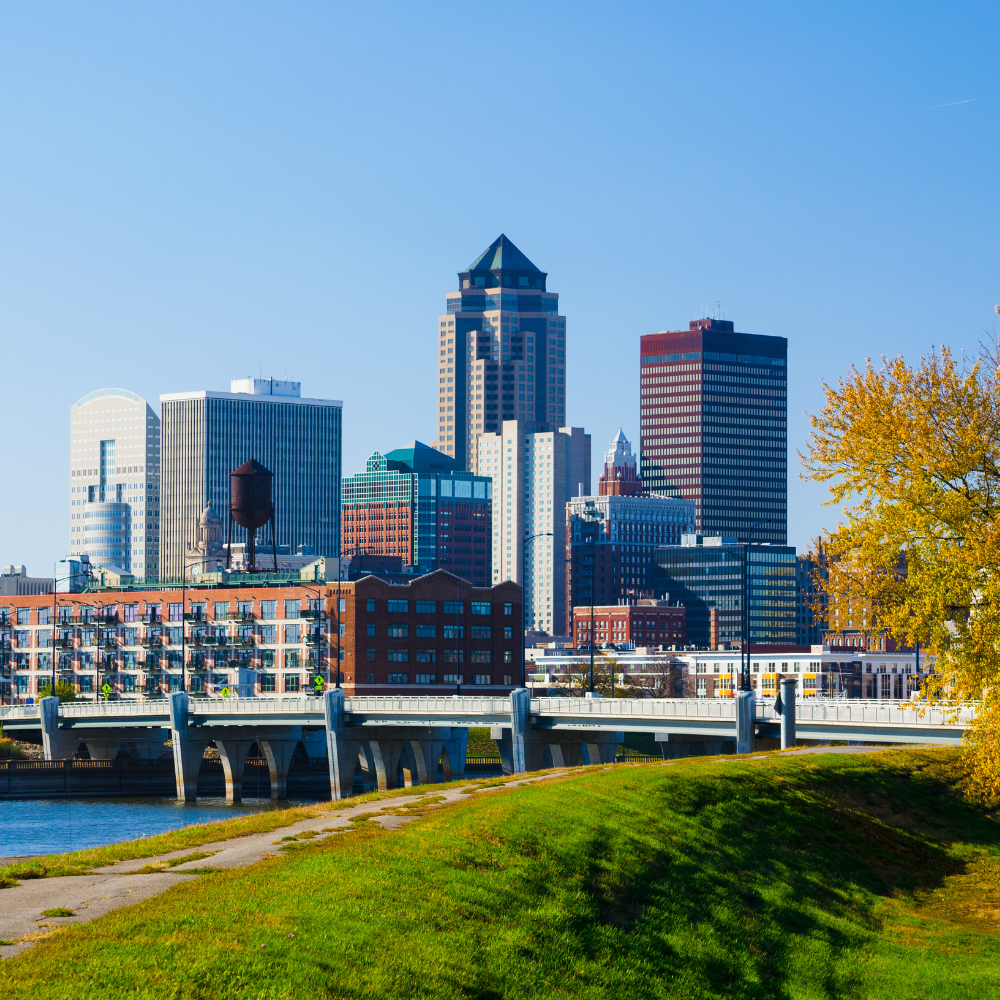 Why Rent Linens from Spin Linen?
Spin Linen has been a trusted local linen management company for over 90 years, and that's because we're more than a linen supply vendor: we are focused on partnerships with customers that value mutually beneficial relationships.
Spin Linen is not only your friendly neighborhood linen supplier; it is also HLAC-Certified (Healthcare Laundry Accreditation Council), which means that our linens are guaranteed to be thoroughly cleaned and disinfected. When we handle the laundry, there's no need to worry about patients getting sick from one another!
Our healthcare linen programs include reliable response times. Our unique approach to inventory management will take the work out of your hands and allow you to focus on what's most important to you and your patients. We'll save you time, and money, and always have your best interest at heart.
Linens for a Variety of Healthcare Facilities
Your business has a reputation to uphold and patients to care for, so linens should be the least of your concerns. See why so many medical, specialty surgical, rehabilitation, and physical therapy offices turn to Spin. We provide bed sheets, blankets, towels, patient gowns, and scrub rental programs for several healthcare facilities in the Des Moines, IA area.
Bed Sheets & Linens
Spin offers a variety of bed linens and services to suit your medical office. Ensuring patient comfort is an important aspect of your facility. As an HLAC-Certified (Healthcare Laundry Accreditation Council) linen facility, all uniforms and linens are processed, sanitized, packaged, and delivered to HLAC standards, which helps increase patient safety and reduce cross-contamination.
Patient Gowns
There are lots of jokes about patient gowns and what they don't cover. But with Spin Linen your patients are certain to have a high-quality, comfortable gown while in your care. We offer a unique product line that has the highest color quality and finish. Sanitized and hygienically clean, guaranteed. We'll monitor your usage to help keep your costs in line, too.
Towels
We provide surgical towels for the OR, several options of bath towels for patient care, and microfiber towels for cleaning and sanitizing patient rooms. All our towel program processing adheres to the HLAC certification process.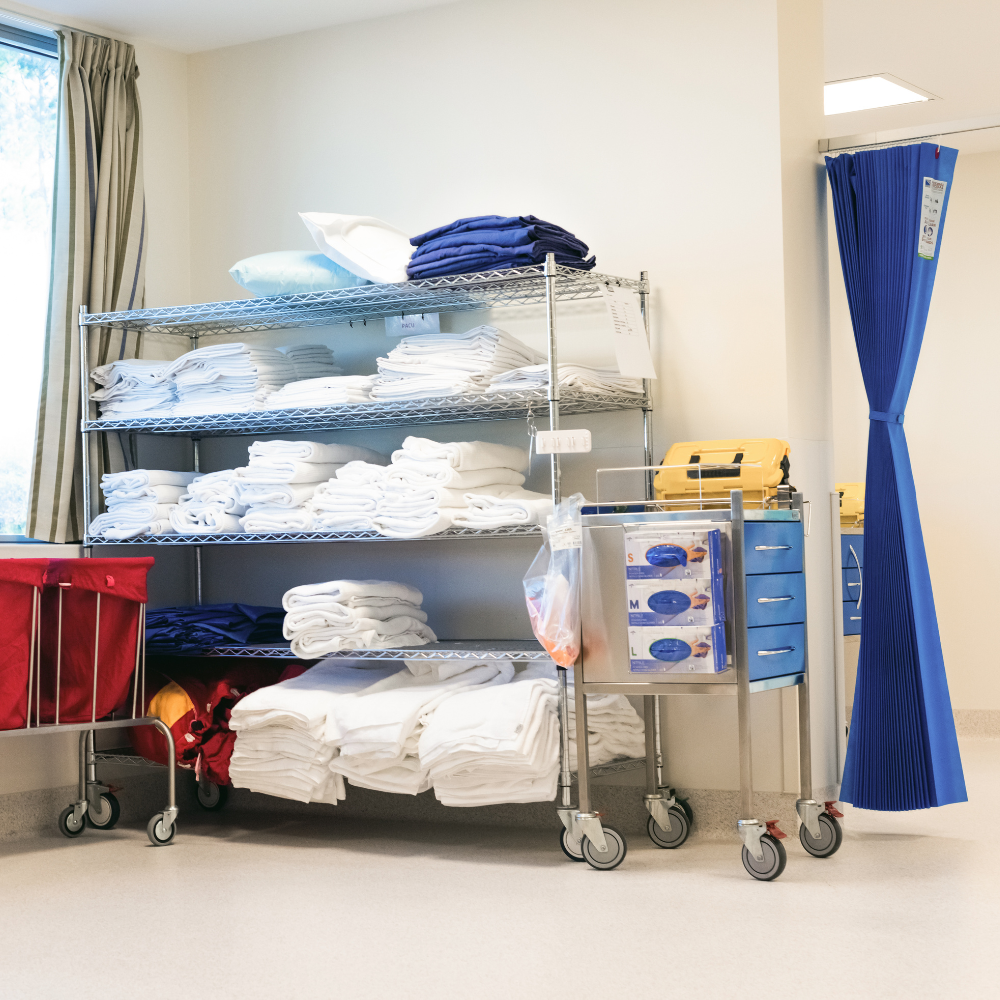 Want to learn more about Spin? 
Call us today at 402-342-7181 or use the form below to learn more about how our linen programs and unique healthcare product lines can help keep your linen costs in check.