Healthcare Linen Rentals and Management for Omaha Area Businesses
We're an HLAC-certified, leading linen management company serving the greater Omaha, Nebraska area.
Why Rent Linens from Spin Linen? 
Spin Linen has been around since 1932 – that's a lot of laundry! But we're more than just a local linen provider, we build relationships with our customers and value the connections we make with our community. When you have a business to take care of, linens should be the least of your worries. Our programs include inventory checks, so you'll never have to worry about notifying us of replacements or repairs. We'll save you time and money, which will let you put your focus back on your business!
Linens for a Variety of Healthcare Facilities
We provide bed sheets, blankets, towels, patient gowns, and scrub rental programs for your healthcare business in the Omaha area.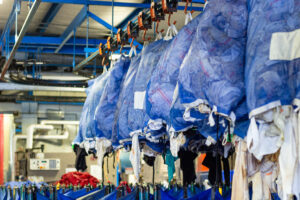 Bed Sheets & Linen Rental Programs
Spin is HLAC-Certified (Healthcare Laundry Accreditation Council), which means you can trust that the linens you rent from us for your medical office will be properly processed, sanitized, packaged, and delivered. We want to ensure that your patient comfort needs and safety are met, and we do this by reducing the possibility of cross-contamination. 
Patient Gowns
When it comes to high-quality comfort, our patient gowns will have you covered! 
Our product line is unique with our bright color selection, and we promise that they are always sanitized and hygienically clean. Spin Linen also monitors your usage to help keep costs down, too!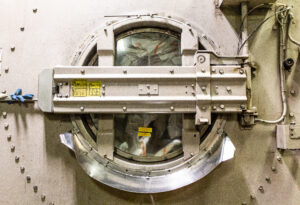 Towel Rental Options
We offer surgical, cloth, and microfiber towels that follow HLAC standards. So whether they are needed on hand in the OR, for patient care, or for room cleaning, Spin has what you need.
Ready to Take Us for a Spin?
Call us today at 402-342-7181 or use the form below to learn more about our linen programs and healthcare products!

1228 S. 16th Street
Omaha, NE 68108
402.342.7181 QUICK LINKS 
NEWS
CAREERS
Connect With Us
HLAC Certified